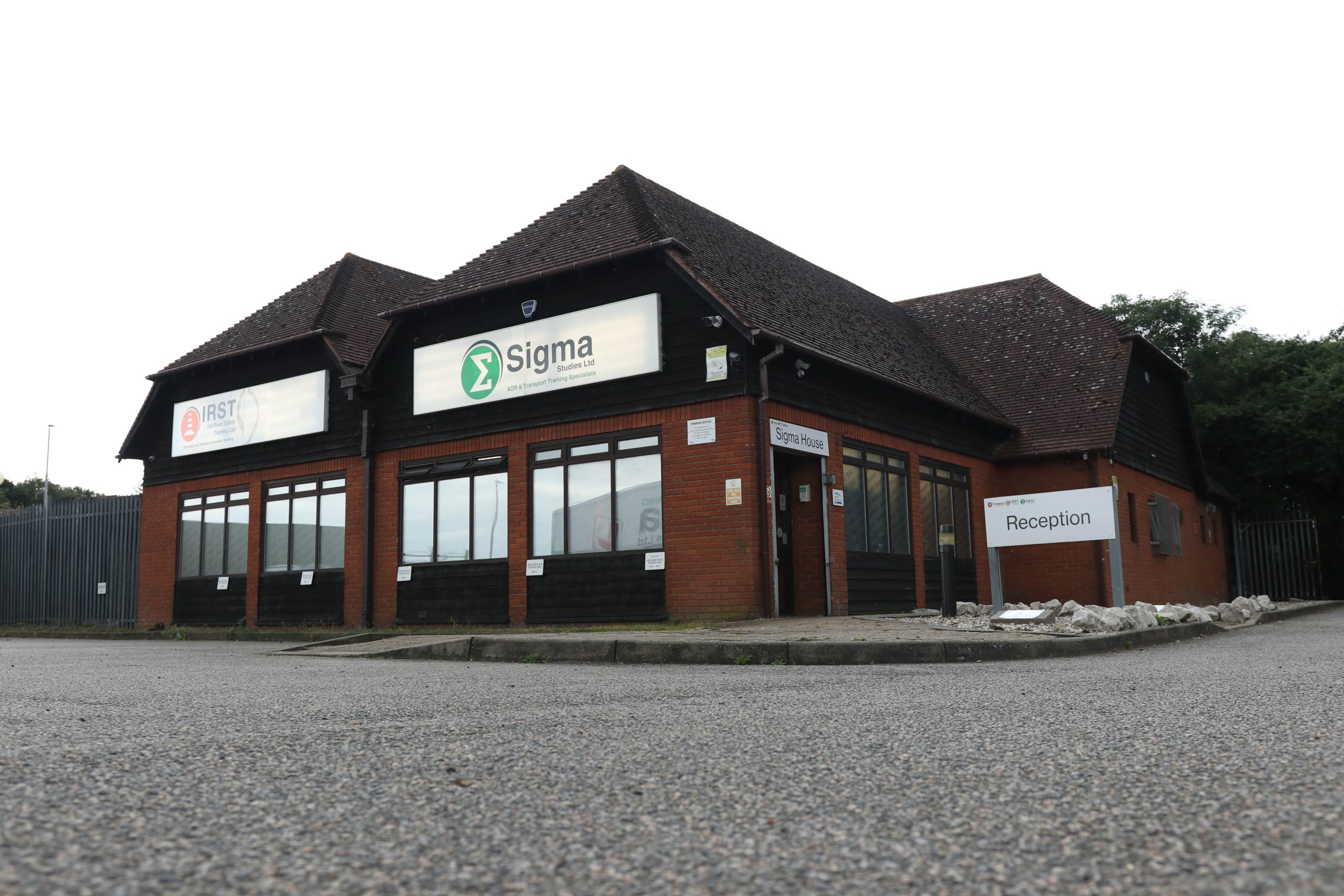 About
Why choose Sigma Studies?
Sigma Studies has over 28 years experience in transport solutions covering all aspects of transport training and LGV driver training in addition to offering DGSA consultancy services and Driver CPC Consortium.
At Sigma we recognise that our success is dependent on the success and satisfaction of our clients. We would like to take this opportunity to thank all those who have dealt with us in the past and welcome those still to come.
"Sigma is committed to providing its clients with the highest standard of service possible, by ensuring it is delivered by only the most highly skilled professionals."
Mark Hull
Director
Book Your Training Course
Book Your Training Course
If you have any questions regarding our courses or your course is not listed, feel free to contact the Sigma team!
"Very educational, explained well, lessons are very clear & good"

"I attended an ADR Refresher this week, the Trainer Pat was exceptional, and made it a joy rather than a chore to be there. He is very knowledgeable, easy to relate with, and would recommend Sigma Studies to anyone that is looking to enhance their training"

"Very good training course, Dave the instructor was excellent"

"Have done my ADR here this week, great place & great staff!"

"Many thanks to all of Sigma Studies. All staff is friendly and supportive. If you are thinking of doing your training or CPC etc, I would highly recommend Sigma. Thank you all and thank you to my trainer Ala who went above and beyond for me and made me believe in myself"

"Pat made the course enjoyable & provided a lot of knowledge"

"Attended a manager's CPC course.
Great teaching techniques, very friendly staff, helped out with every aspect I needed them to. The staff goes above and beyond to support your every need. Highly recommended for ANY transport problems and general advice.
A+ outstanding company"

"Sigma has been very good and I have recommended them to other companies and friends.
The instructor Gary is the man you want to train you. Gary is one hell of a great bloke very very good at what he does really knows his stuff. I was so nervous throughout the training and to the build up to my tests, Gary makes you very relaxed and builds your confidence and helped me to go on and pass my tests…"

"Been doing my ADR with them for 20 years. They are very enthusiastic, fun, welcoming, knowledgeable teachers, and always glad to see you, and they engage with you individually. Keep up the good work guys/gals, I will be back for more when my ADR runs out again. It must surely be the best comprehensive HGV training facility in the UK."

"I have carried out my category C+E training with Sigma, I was nervous going into my training but having Gary as my instructor definitely h helped with that, I found he gave me 110% throughout my whole training experience and could not recommend him enough, I did not believe I would be able to achieve what I did in my time training and that's thanks to Gary and thanks to the office staff who made the process so smooth and easy with great communication.
I would highly recommend using Sigma"

"I have done both practical and classroom-based courses here, namely C+E, CPC, and ADR all classes including 1 & 7
The staff here are always welcoming and professional and the instructors are beyond experienced. Ian, Garry, and Allun in particular have a wealth of knowledge and are able to impart these with ease. Sigma really does get the balance of price and quality. Would thoroughly recommend."

"A really big thank you to all at Sigma Studies for helping me pass my HGV Class 1 with 3 minors. All in all a very  Professional, Highly Talented, and Helpful bunch especially Georgia, Louise, and Ellie
Gary is the man you need in order to pass. Highly recommended for his 40+ years in the Training of HGV Drivers. His patient and professional attitude really helped me with my confidence throughout my time at Sigma. I couldn't have done it without you.
Thanks again Sigma a Highly Recommended 5 Star company that love a bit of cake."

"Best HGV and Commercial training in London. Absolutely fantastic customer service and a fun group of people. Very professional and thorugh but human and empathetic."

"Had a 2-day HIA/Lorry Loader course with Ian.
His years of experience in delivery and as an Allmi-accredited instructor ensured that learning points were communicated clearly and with a friendly attitude
I did the Allmi course with hook, brick & clamshell attachment using a remote control.
my only regret is that I didn't do this years earlier"